Another simple hack of a page from Steiner's Norway1990 Stamp Album.
The 1983 Birds set from Norway, Scott #821 & #822, depict the Barnacle Goose and the Little Auk (or Dovekie). They were printed on a Se-tenant of 2.25 Krone.
So all I did was separate the se-tenant into 2 boxes as you can see in the upper left-hand corner.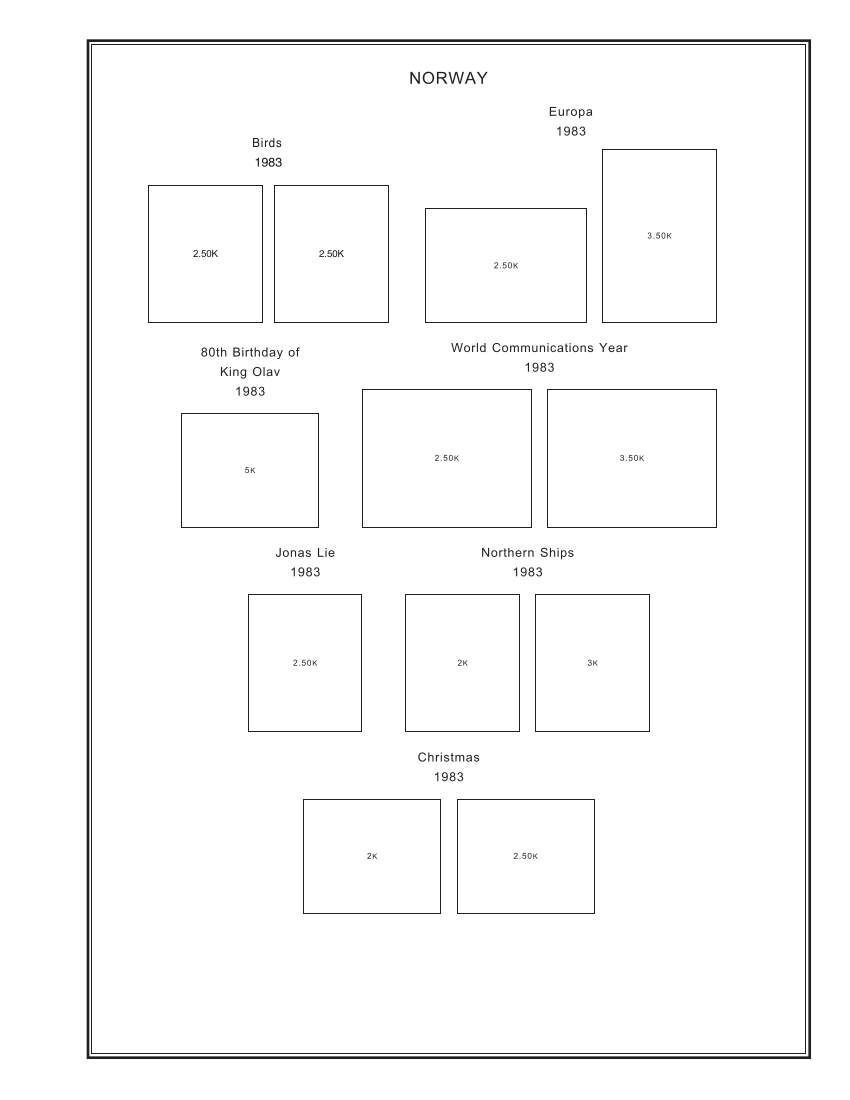 And of course, the PDF is HERE:: u.pcloud.link/publink/show?code=XZ2ug4VZgP8Nt8R1GjBsBVpeA7xx651ydOY7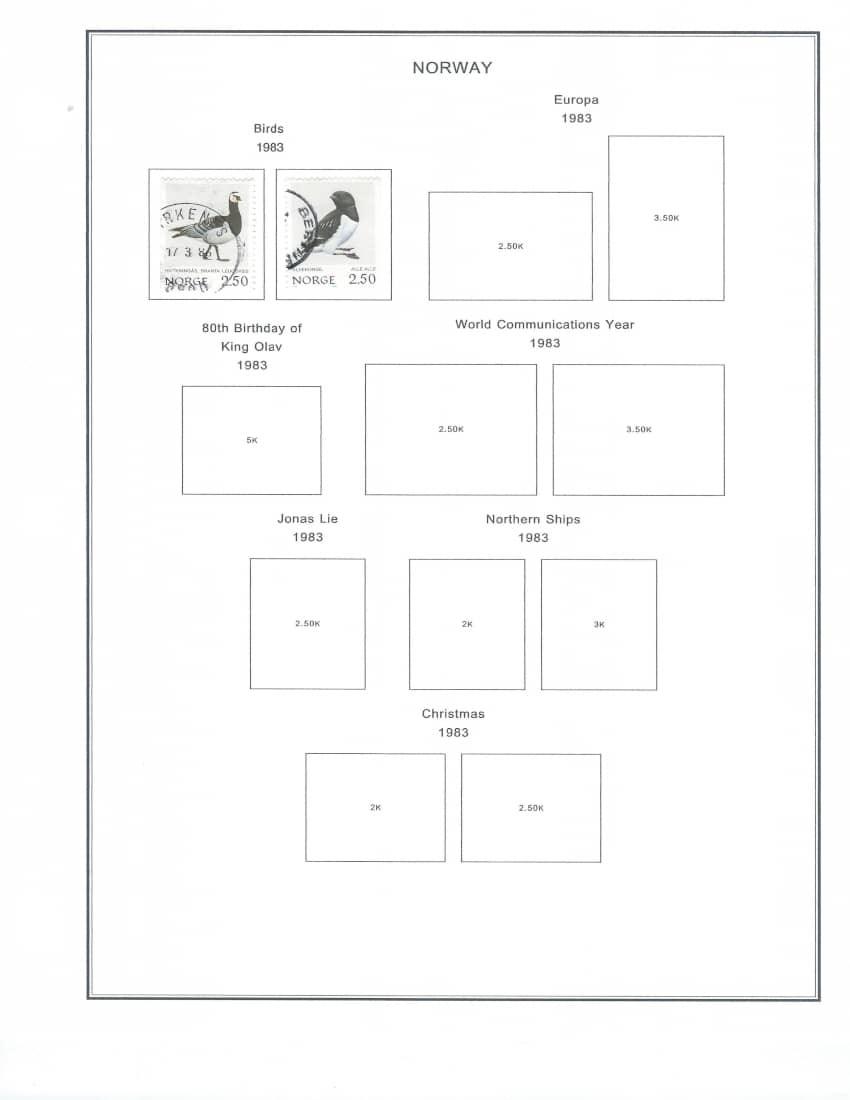 Here's the original page with no customization.