Proverbs 2: 6-8 | The Lord Gives Wisdom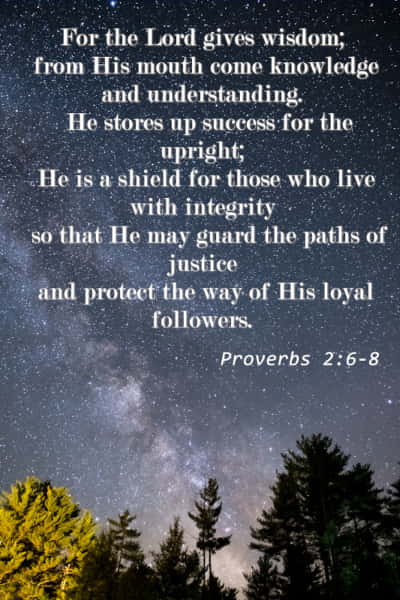 For the Lord gives wisdom;
from His mouth come knowledge and understanding.
He stores up success for the upright;
He is a shield for those who live with integrity
so that He may guard the paths of justice
and protect the way of His loyal followers.
---
We've all seen the effects of man's wisdom and where we end up with it. And more immediately, I've seen the results of my own wisdom and just how far short it falls from being adequate for my day-to-day existence. But by reliance on the Lord, and a wisdom he imparts to those who follow Him far supersedes any advice or suggestions the world can offer.