Sweden 1970 – Flowers, Colleges and Sports | A Steiner Page Hack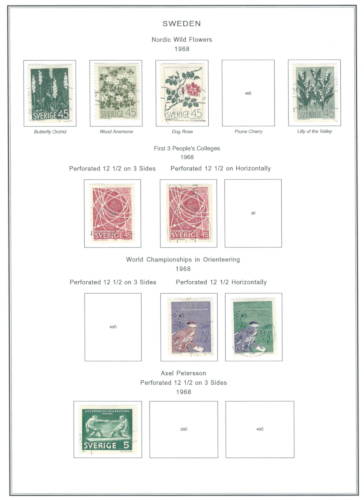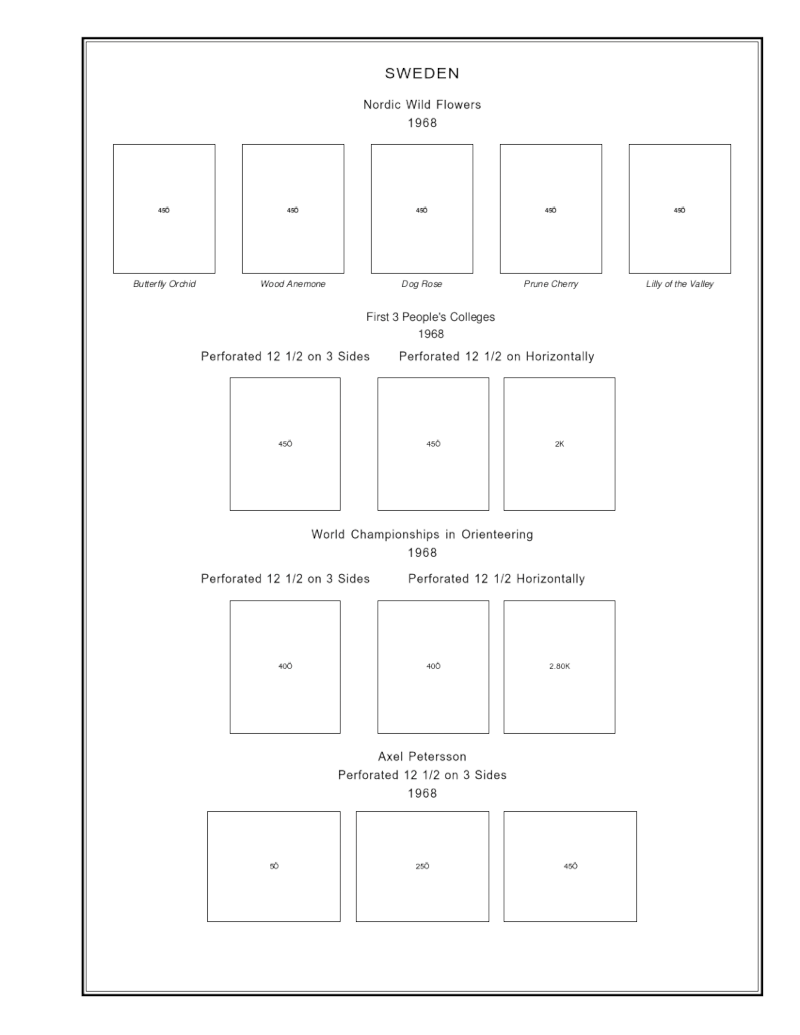 Took the time to break up the Swedish Nordic Flower issues (Scott #s 782-786) of 1968. The original page has all 5 stamps as a single strip.
Just click on the above image and the Pdf of the album page will open. You can print it or download it.
Or, just click the link here:
https://u.pcloud.link/publink/show?code=XZJuMAkZ1uIQCC2OrXmnqpb6FETP0JE8p5F7
Here is the hacked page with a few stamps to liven it up.